Biscuit joiner tool is not a basic woodworking tools; it is special type equipment. It is also known as plate joiners. A biscuit joiner is used to join two pieces of wood together without staples, nails, or screws. It is an electric woodworking tool. This tool has a small blade which is used to cut semi-circular slot in the opposite edges of two pieces of wood. You can easily use the biscuit joiner. Hermann Steiner, a citizen of Switzerland invented the system in 1956.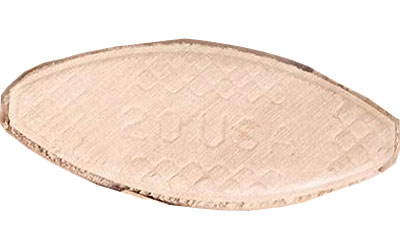 Uses of Biscuit joiner tool
The Biscuit joiner tool is mainly used for joining two pieces of plywood, particle board and medium density fiber board. It is also used in solid wood. The work pieces can be joined through perpendicular or horizontal process. Among them the edge to edge joining system is the most common type system.
Biscuit Joiner Accessories
The Biscuit Joiner has three most essential accessories – biscuits, blades, and glue.
Biscuit joiner blade
The biscuit joiner consists of a small motorized "saw blade" to cut oval shape hole into the wood pieces for inserting biscuits. There are two types Biscuit joiner blades are available- 4-inch blades and 2 inch biscuit joiner blade. But the major of the biscuit joiners have 4-inch blades.
What is a biscuit
A biscuit is a thin, oval shape of wooden piece typically which is made of compressed beech wood. The biscuit is expanded after absorbing glue in the slot and fill the slot. This swelling capacity of it provides holding power and accuracy alignment. The thickness of the biscuits is 0.148 inches and available as three different sizes which are designated as #0, #10, and #20. Among them the measurement of the #0 is 5/8 inch wide and 1 3/4 inches long. On the other hand the #10, is 3/4 inch wide and 2 1/8 inch long whereas the #20, is 1 inch wide and 2 3/8 inches long. The biscuit should be smaller than the slot for accurate and perfect alignment.
Glue
The glue should have wetting capacity to expand the compressed biscuit. When the slots fill with glue, it should not be fully covered.
How to use a biscuit joiner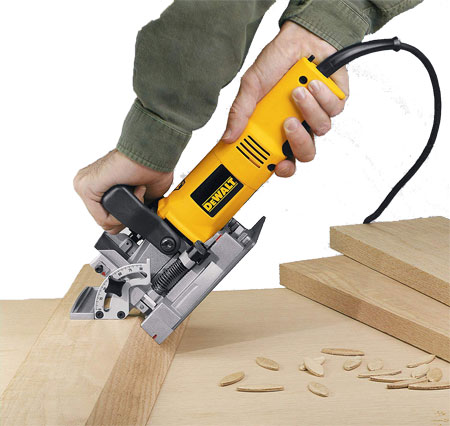 Take two pieces of wood which would to be joined. Cut the slot on the two pieces of wood by biscuit joiner tool. After cut the slot, the glue is applied into the slot so that ¼ of the slot depth covered with glue. Insert oval shape wooden biscuit into the slots. Center the biscuit into the slots but it is need not essential to get them into the exact center. Two boards are clamped together to create tight, smooth, and seamless joints. The glue wet the biscuit and helps to expand the compressed biscuit. It helps to keep the wood pieces accurate position and improve the joining strength. Keep the clamp until the glue dries.